Trainees
Postdoctoral Fellows and Research Associates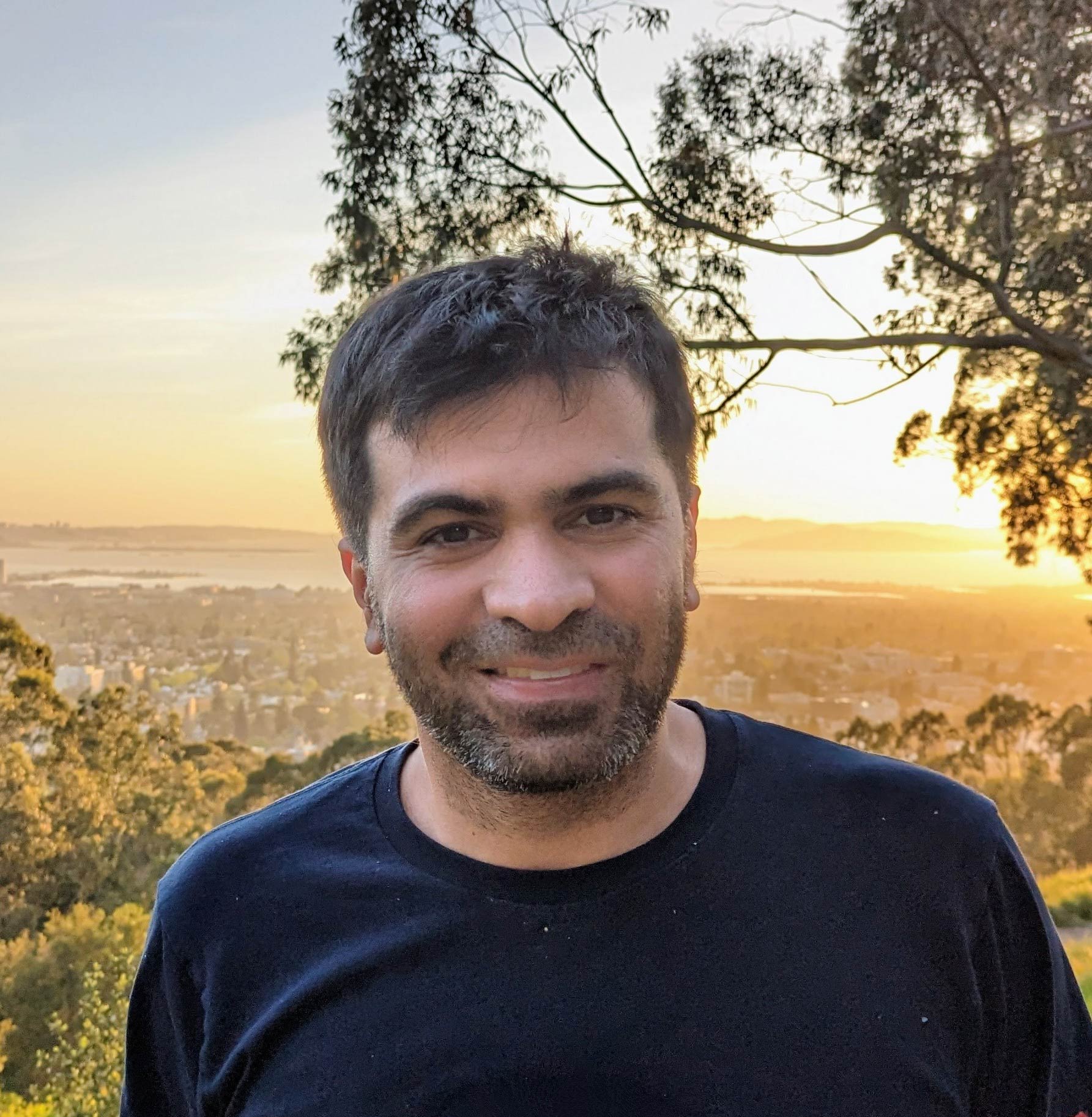 Dr. Ali Daneshkhah, Postdoctoral Fellow
Translational Studies

Dr. Daneshkhah is a Research Associate leading the Partial Wave Spectroscopic (PWS) microscopy group at CPGE. His research primarily focuses on advancing translational studies for health assessment. This includes the development of innovative technologies and novel biomarkers aimed at pre-screening and detecting a range of conditions, such as lung cancer, colorectal cancer, necrotizing enterocolitis, and hypoglycemia.

Dr. Cody Dunton, Postdoctoral Fellow
Chromatin and Transcriptional Engineering

Dr. Dunton graduated with a B.S. in Biochemistry from Clemson University in 2014. After briefly pursuing a career in healthcare consulting, he returned to Clemson and received a Ph.D. in Bioengineering in the Cell Mechanics and Mechanobiology Lab led by Jiro Nagatomi. He then joined CPGE as a postdoctoral fellow in 2021 working on understanding and developing chromatin engineering technologies (ionic regulation, nuclear deformation, electromagnetic radiation, etc.) for regenerative applications. Outside of the lab, Cody enjoys exploring Chicago looking for great food. He also enjoys playing soccer, going to the beach, hiking, camping, and traveling.
 pronouns: he/him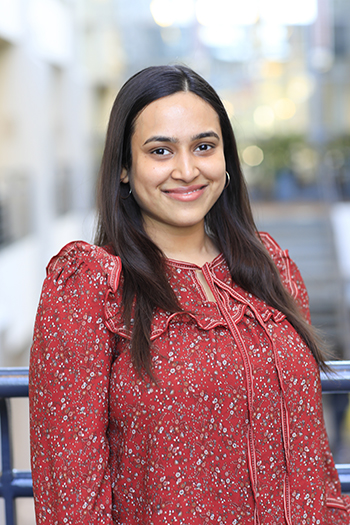 Sravya Prabhala, Research Associate
Machine Learning/AI

Sravya graduated from the University of South Florida with an MS in Electrical Engineering, specializing in Signal Processing and Machine Learning. She has gained valuable experiences in the field of deep learning for cancer detection in digital pathology and natural language processing, computer vision and data science methods for e-commerce systems. As a Research Associate at CPGE, she contributes to the advancement of cancer diagnostics. Her work focuses on studying alterations in chromatin organization and identifying biomarkers and diagnostic imaging features that enable early-stage cancer detection using AI-based approaches. She also plays a role in developing frameworks that facilitate the analysis of clinical imaging data, making it more accessible and efficient. Beyond her professional pursuits, Sravya finds joy in expressing herself through South-Indian classical music, jamming and creating tracks with her spouse. In her leisure time, you can find her engaging in thrilling laser games with her beloved cat.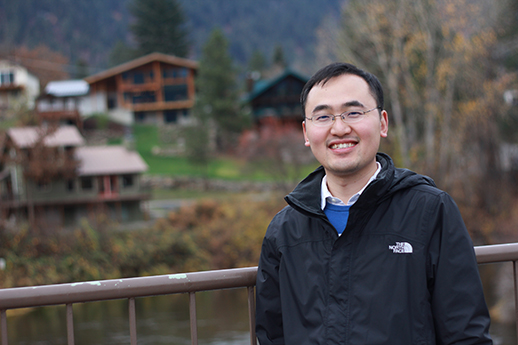 Dr. Geng Wang, Research Associate
Microscopy and Super-Resolution Imaging

Dr. Geng Wang received his Ph.D. from the Department of Precision Instruments at Tsinghua University in 2018. After that, he pursued his postdoctoral research at the University of Washington and the University of Illinois at Urbana-Champaign. Geng's research interests include multimodal biomedical imaging , nonlinear optics and imaging, multiphoton and multi-harmonic imaging, fluorescence lifetime imaging, OCT and stray light.
Clinical Fellows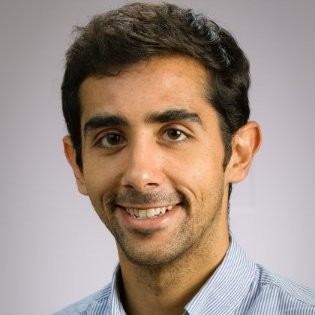 Luay Almassalha, MD, PhD
Dr. Almassalha completed his MD/PhD training through the Northwestern University Medical Scientist Training Program in 2019. His PhD work was completed under the co-mentorship of Dr. Vadim Backman and Dr. Igal Szleifer with the focus of his project on understanding the mechanisms coupling physical genome structure with gene transcription. He is currently completing his post-graduate clinical training at the McGaw Medical Center of Northwestern University as a Gastroenterology and Hepatology Fellow after completing his Internal Medicine residency. Luay's long-term plan clinically is to complete his training in advanced endoscopy and pursue a career as a physician-scientist with his research primarily focused on the mechanisms of chromatin regulation of gene expression. His hope is that by understanding the mechanisms regulating genome organization, this can lead to new therapies for the treatment of early cancers, eosinophilic esophagitis, and fibrotic disorders.
Graduate Students
Nico Acosta
Chromatin and Transcriptional Engineering

Nicolas Acosta is a  PhD candidate at CPGE. He is originally from Bogotá, Colombia but grew up outside of New York City. He graduated from Columbia University in 2021 with a B.S in Biomedical Engineering and is currently pursuing his PhD in Biomedical Engineering. His research focuses on investigating the epigenetic composition of packing domains and their functional role in mediating transcription. Outside of the lab he enjoys hobby electronics, dance and digging for new records.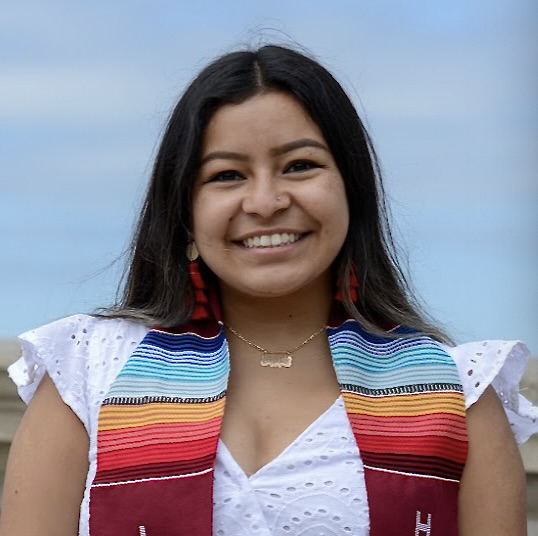 Paola Carrillo-Gonzalez
Computational Genomics

While she was born in Chicago, Paola spent a majority of her childhood in Zacatecas, Mexico. In 2022, she graduated from Harvard University with an S.B in Bioengineering with. At Harvard, she worked in Dr. Samir Mitragori's Drug Delivery Lab studying macrophage motility of cells with nano-sized drug particles. She is currently pursuing her Ph.D. in the Biomedical Engineering Department with the Backman and Szleifer labs at CPGE to investigate how the physiological environment in the nucleus affects chromatin organization and, subsequentially, gene expression. For fun, she enjoys playing video games, going to concerts, and playing with my giant Alaskan Malamute.
pronouns: she/her

Lucas Carter
Computational Genomics

Lucas Carter graduated from The Evergreen State College in 2015 with a bachelors degree in molecular biology. While at Evergreen, he worked in the lab of Dr. Elizabeth Kutter, studying phage genomics. After graduating, Lucas worked in the lab of Dr. Patrick Paddison at the Fred Hutchinson Cancer Research Center for five years as a research technician where he applied CRISPR and other functional genomics to the study of glioma. Lucas is currently a 3rd year graduate student at CPGE, where he applies functional genomics and bioinformatic approaches to fundamental questions on nuclear organization.

Andrew Chang
Clinical Cancer Diagnostics

Originally from Lubbock, Texas, Andrew spent his childhood years in South Korea until returning to the States for college. He graduated from Johns Hopkins University majoring in Biomedical Engineering with a B.S. degree and received 3+ years of education at Geisel School of Medicine at Dartmouth until he found himself more interested in engineering and research. He worked in Dr. Song's lab during his undergrad years studying the involvement of the Disrupted-in-Schizophrenia (DISC-1) gene in regulating adult hippocampal neurogenesis. During his academic scholar year at Geisel, he studied the prospective use of descriptors of dyspnea to diagnose common respiratory diseases and a project that investigated the antagonism of substance P and perception of breathlessness in patients with COPD. His current research interest is focused on the clinical projects at CPGE, specifically early screening of lung, colorectal, and breast cancers using nanocytology with the aid of feature engineering and artificial intelligence. Outside of the lab, Andrew enjoys hiking, cooking, and exploring the rich cultural aspects and experiences that Chicago can offer.

Jane Frederick
Chromatin Organization and Chemoresistance

Jane received her B.S. in biomedical engineering from Texas A&M University in 2017. At A&M, she spent two years in Professor Duncan Maitland's lab studying shape memory polymer foam compositions for aneurysm occlusion devices. While in the lab, she completed an undergraduate thesis on altering the diisocyanate composition to prevent the tearing of the foam devices upon delivery through a micro-catheter. She also participated in the Harvard-MIT HST-Wellman Summer Institute for Biomedical Optics in 2016, where she studied 3D spheroid co-cultures of pancreatic cancer and photodynamic therapy in Professor Tayyaba Hasan's lab.
Jane is currently a Ph.D. candidate at CPGE. Her research focuses on the role that 3D chromatin organization plays in developing chemotherapy resistance in cancer cells. She uses a combination of sequencing and optical modalities integrated with computational modeling, including bulk and single-cell RNA sequencing, partial wave spectroscopic (PWS) microscopy, and stochastic optical reconstruction microscopy (STORM).
Ruyi Gong
Super-Resolution Microscopy

Ruyi finished his undergraduate study at Huazhong University of Science and Technology, Wuhan, China. Now a fourth year PhD in the Department of Biomedical Engineering at Northwestern, his research interest is multi-label super-resolution microscopy and intrinsic fluorescence of DNA. After lab work, he enjoys lifting weights and cooking. Ruyi is a personal trainer certified by the American Council on Exercise.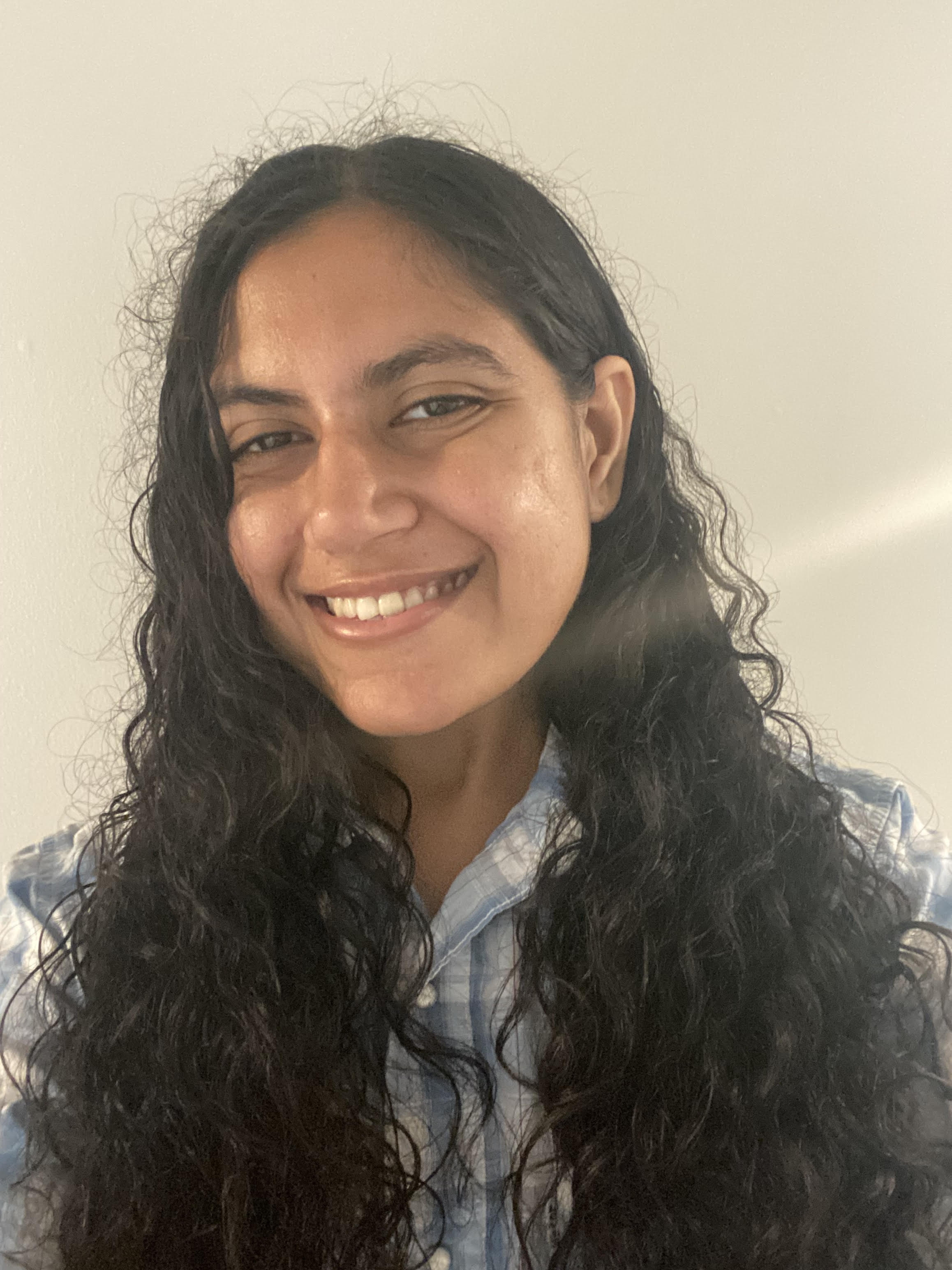 Rivaan Kakkaramadam
Modeling and Epigenetics

Rivaan's graduate research in Dr. Vadim Backman and Dr. Igal Szleifer's labs at CPGE is focused on modeling chromatin conformation to dissect the stability of a cell's epigenetic profile. Rivaan was always eager to use computational tools to understand the molecular chaos of complex mechanisms, so in 2022 they obtained their B.S. in Biochemistry with a minor in Computer Science. Rivaan's research experiences were in computationally modeling yeast mRNA translation and atomistically simulating fluoride riboswitch folding, where they gained a fervor for delving into the intricacies of dynamic systems to build informative models to aid in engineering those systems. After obtaining their doctorate in the Backman and Szleifer Groups, RIvaan looks forward to a career in modeling where they computationally model medically relevant mechanisms to help inform therapeutic design. In their free time Rivaan enjoys binging TV shows/movies, visiting art museums, and playing video games that are easy to win so that they feel good about themself.
pronouns: they/them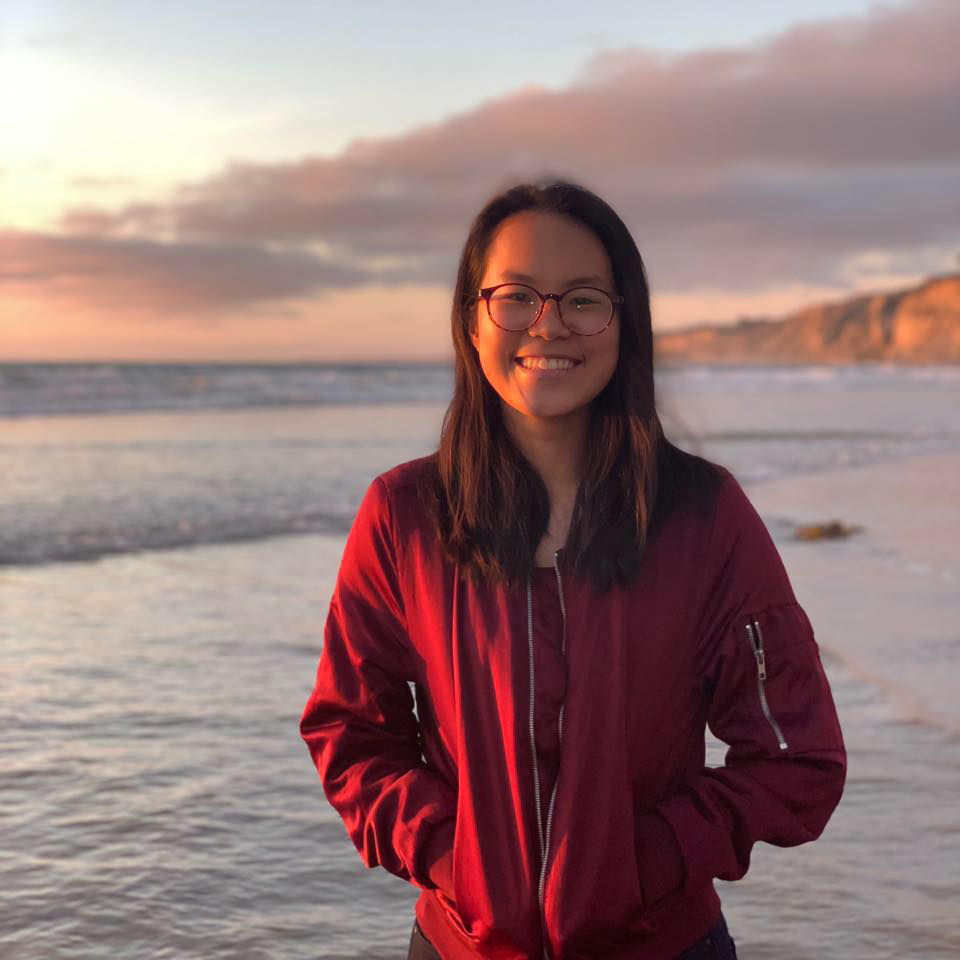 Tiffany Kuo
Pronouns- she/hers/her
Tiffany grew up in Taiwan and graduated from the University of California, San Diego in 2020 with a B.S. in Biochemistry and Cell Biology and a minor in Cognitive Science. At UCSD, she worked with Dr. Sonya Neal on studying the cellular response to accumulation of misfolded membrane proteins in S. cerevisiae. Her PhD research at CPGE focuses on investigating the interplay between chromatin conformation, genome connectivity, and transcription in a gene-specific manner. Outside of the lab, she enjoys reading, traveling, and binge-watching TV shows.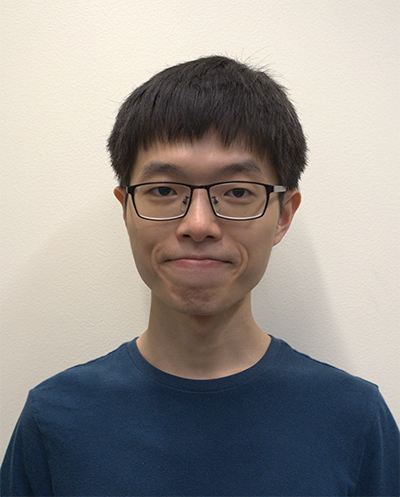 Wing Shun Li
Electron Microscopy/Chromatin Imaging

Wing Shun is currently a PhD student in Applied Physics, having joined CPGE in 2020. He is an electron microscopist that works on EM sample preparation and imaging of cells. Specifically, he focuses on working with ChromEM (ClickEM staining of chromatin) and EM tomography reconstruction to elucidate 3D chromatin organization and nano-domain structure. He also collaborates closely with others on optical microscopy and post-imaging processing and analysis on various biological projects about chromatin domain formation and regulation mechanisms.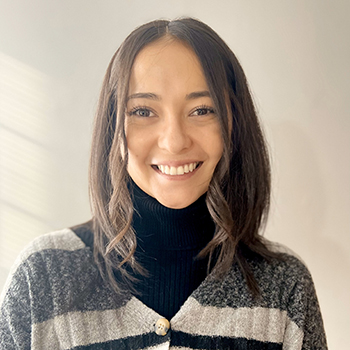 Karla Medina
Cancer Stem Cell Plasticity and Chromatin Organization

Karla is from San Diego, CA and is a Ph.D. graduate student in the IBIS program at CPGE. She is studying how chromatin domain organization in cancer stem cells (CSCs) drives phenotypic plasticity using electron microscopy and nanoscale imaging technologies, including partial wave spectroscopy and single-molecule localization microscopy. As a master's student at San Francisco State University, she worked with human embryonic stem cells, induced pluripotent stem cells, and bone-marrow MSCs, to study the differentiation pathway toward osteogenesis. During her time as an undergraduate at California State University, San Marcos, she focused on researching the inheritance of cytosine-adenine-guanine (CAG) trinucleotide repeat expansions that lead to Huntington's disease, utilizing the budding yeast model organism. She enjoys keeping up with US and Latino pop culture, reading about Latinx/BIPOC empowerment, discovering new dishes to cook, and exploring the beautiful city of Chicago.

Emily Pujadas
Interdisciplinary Biological Sciences

Emily is originally from Los Angeles, California and graduated from Syracuse University in 2018 with a B.S. in Bioengineering and a minor in Biology. While at SU, she worked in Dr. Sarah Hall's lab studying epigenetic regulation of early life stress in C. elegans. She is currently pursuing her Ph.D. in Interdisciplinary Biological Sciences at CPGE to investigate the dynamic role of nuclear architectural proteins and transcriptional regulation on chromatin organization through live-cell chromatin imaging and CRISPR/Cas9-based technologies. Outside of the lab, she enjoys hobbies such as cooking, painting, doing pilates, going to concerts, and exploring new restaurants around Chicago.
pronouns: she/her

Patrick Su
Super-Resolution Microscopy

Yuanzhe (Patrick) Su is from Henan, China and received his B.S. in Mathematics and Physics from Tsinghua University in 2019. The life objective of Patrick is to achieve better health care by using the mathematics and physics knowledge he has learned. Prior to joining CPGE, Patrick worked on implantable bioelectronics for optogenetics in Dr. Xing Sheng lab in the Department of Electrical Engineering, Tsinghua University, Beijing, China and interned at Dr. Seok-Hyun (Andy) Yun's lab at Wellman Center for Photomedicine, Massachusetts General Hospital, Boston. MA, working on the modeling of Optical Coherence Elastography. Currently, Patrick is trying to explore all possible means in optical imaging and electromagnetic simulation to achieve the early detection of cancer. Outside the lab, Patrick also enjoys music, competitive sports, motor racing and ACG.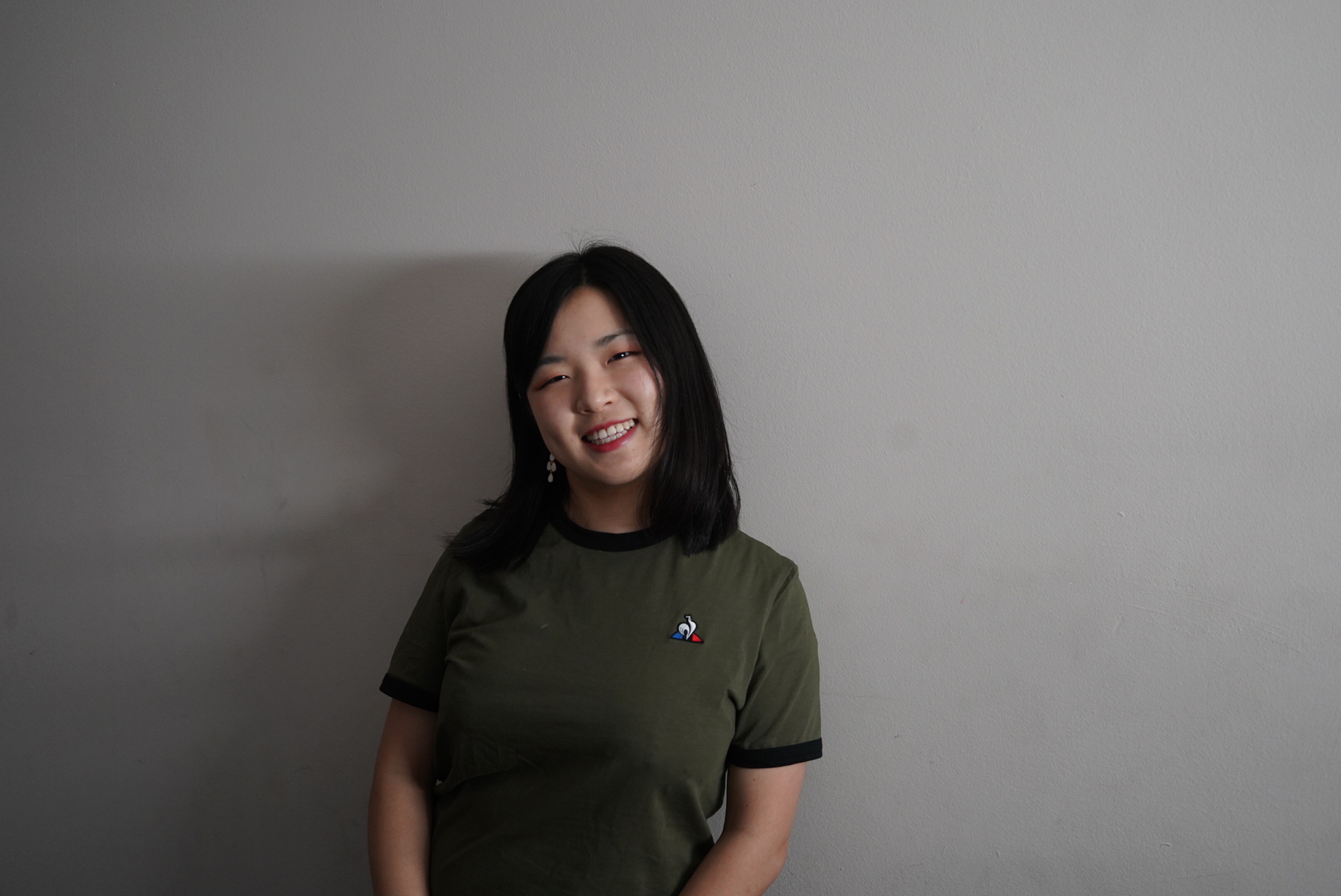 Rachel Ye
Chromatin Conformation and Chemoresistance

Rachel graduated with a B.S. in Chemical Biomolecular Engineering at Johns Hopkins University and worked in the labs of Dr. Denis Wirtz and Dr. Daniele Gilkes studying transcriptional and functional changes in breast cancer under hypoxic environments. Her current project aims to better understand how cancer cells develop chemoresistance through changes in their chromatin conformation through studying changes in transcriptional patterns and understanding different cell fates. In her free time, she likes to cook and explore different restaurants in the city.
pronouns: she/her
Back to top